Disclaimer: The Fandads were provided with a review copy in an exchange for a review and giveaway. Al thoughts, opinions, and magic used for good are our own.
Shimmer and Shine is a cute show on Nickelodeon that we don't get to watch as often as other Nickelodeon shows. We do know that characters and the adventures they have and it's always fun to see what lesson we learn for the day. Releasing today is the new DVD Shimmer and Shine: Magical Mischief. Read about it below and continue reading to enter to win a copy for your family.
Nickelodeon's twin genies-in-training Shimmer and Shine will fly onto DVD in Shimmer and Shine: Magical Mischief, as they battle their nemesis, Zeta the Sorceress. Arriving on DVD January 26, 2021, preschoolers will be taken on eight magical and spellbinding adventures as Zeta continues to cause chaos in Zahramay Falls. Shimmer and Shine: Magical Mischief DVD will be available from Paramount Home Entertainment and Nickelodeon Home Entertainment for the suggested retail price of $10.99.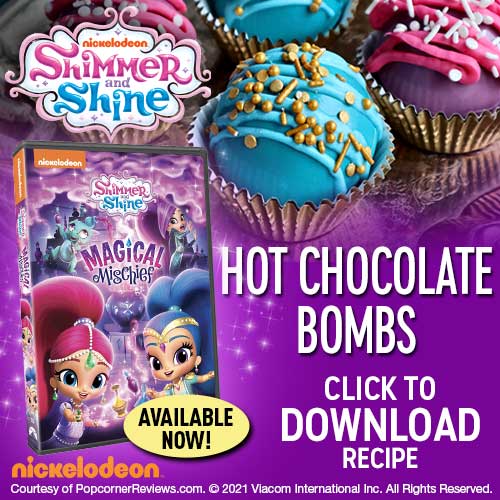 Shimmer and Shine: Magical Mischief episodes:
Size of the Beholder
Zoomicorn Toss
The Glob
The Silent Treatment
Trick or Treasure
Easy as Pie
Genie for a Day
Samira & Zeta: The Magic Begins
Shimmer and Shine: Magical Mischief:
Mischief is bubbling up in eight spellbinding tales! When Zeta conjures up ways to steal Leah's voice, trap Princess Samira, shrink all of the genies & more, Shimmer and Shine must use teamwork and genie magic to save the day! Plus, see how Zeta & Princess Samira first met.


a Rafflecopter giveaway